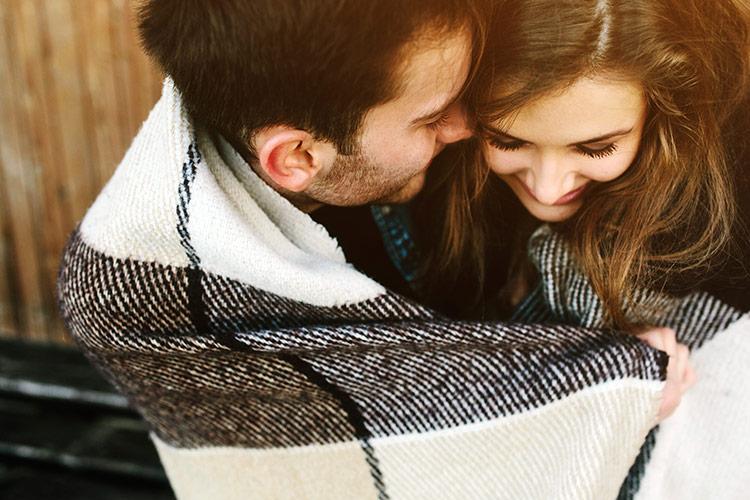 So far so good with your latest beau…those first dates, stolen kisses all day long, butterflies in your stomach—you know the routine. But will this relationship last? It's true that no two couples are the same, but there are ways to tell if you're on the road to "forever", or maybe just sometime next month. Here are nine signs that should give you an indication of whether your relationship will stand the test of time.
Sign #1: You're taking your sweet time.
Choosing a name for your third child on the second date is fine for daydreaming, but could be a wee premature in a new relationship. Keep your eyes on the road just ahead of you, and remember: starting off slowly means you won't run out of steam early in the race.
Sign #2: You're both the same age (mentally, that is ).
You're 32 and he's 45? He's 25 and you're 38 (see Moore, Demi, breaking of relationship taboos)? In a relationship, age is just a number: what counts is your mental age. If you're going to stay the course, you both need to be at the same stage in your lives. If you're ready to buy a house and he's still living with his parents, or if he's mulling his RRSP options while all you can think about are the Manolo Blahniks you'll spend your next paycheque on, it could point to a serious discrepancy in your values.
Sign #3: His past relationships have all been long-lasting.
If your new sweetie likes to keep it short-term, you should probably be prepared for the same treatment. But if his past relationships have been long-term and serious, know that your new man is probably more serious than Mr. Love-Them-and-Leave-Them.
Sign #4: You have amazing sex.
Let's be honest: sex is important in the life of a couple. We know there are other factors that make for a healthy relationship, but this is a good benchmark to take into consideration. Take a closer look at what goes on between the sheets; do you feel that you're developing true, lasting intimacy?
Sign #5: You were friends first.
If you knew him—and liked him—as a friend first, you probably have a good sense of his character, and an idea of what to expect in terms of the future. No unpleasant surprises on the road ahead.
Sign #6: You know his future plans.
Does your new man share his plans with you, on the short-, medium-, or long-term? If he does, it means he's serious, and wants you to share his future. The same goes for you: if you share you goals and plans, he'll know what to expect from the relationship.
Sign #7: You're both looking for the same type of relationship.
If from the start, you're both open about what you're looking for, you stand a better chance of getting it. Long-distance relationship, marriage, just hanging out for now? Make sure you both have the same vision of where it's going before starting anything serious.
Sign #8: His friends and family like you, too.
Don't neglect the importance of family and friends—they can say a lot about man. If you get along well with the other people in his life, your relationship has a better chance of enduring.
Sign #9: Love is in the air
We could come up with ninety-nine signs that your relationship will last, but love is by far the best indicator. As long as you both love each other truly, madly, and yes, deeply, your relationship will go on, despite the little annoyances of daily life. After all, that's what it's all about, isn't it?