Just admit it. You like it big. When you eat out, you never choose skinny fries over wedges. When you go to the bar, you go for the double every time. Less is only more if you're saving money and life is way too short for that.
In almost every aspect of your life you dream of abundance. If there is somewhere you can guarantee abundance it's with a big and beautiful woman, aka BBW. Don't pretend that you haven't thought about it, she has noticed you giving her the eye from across the street. You just didn't have the courage to ask her out, not because you lack confidence, but because you fear judgement from others. But, that's about to change.
Here we celebrate big and beautiful women in all their glory.
Whoever wrote the rule that big girls don't cry AND big girls don't make the grade, was clearly ill informed and inexperienced. That's because big girls have plenty of love to give and they don't mind receiving it either. You know what they say, right? To a man, a woman without curves is like jeans without pockets – there's nowhere to put your hands! So, next time you find a hot BBW that takes your fancy, don't hold back on account of fear, be as bold as she is. You can move mountains for love and move mountains of love because these girls will prove that bigger is better every time.
Don't think you're alone.
BBW are getting plenty of attention on instagram. Social media apps have empowered bigger women to let go of the clichés and take a stand against conventional standards. Plus size women are stealing the show and what the world has learnt is that behind every curtain is a man that appreciates and admires them. MTV and Hollywood no longer have broadcast exclusivity. They no longer decide what beauty looks like on camera. Beauty is big, beauty is bold, and she knows how to enjoy herself.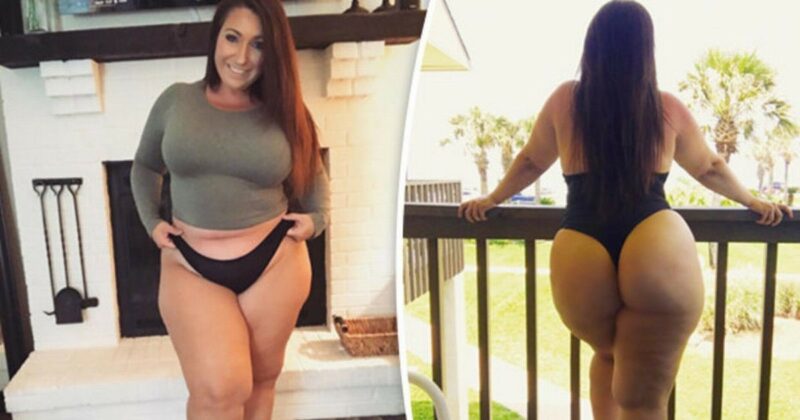 The growing popularity of curvy women is the reason why sites like woo exist. There are men out there that only want bigger women. Skinny girls step aside, your time has passed. These men consider slim girls to be too fragile for them. Remember those skinny fries you read about earlier, yeah well, they expired. A new happy meal is in town, it has wedges and yes, it comes with a happy ending.
So, now you're curious and you want to know why, but actually, there is a pretty good damn reason and you can supersize it. Firstly, you no longer have to choose between booty and boobs. A plus size woman has both and they like to jiggle. Secondly, guys feel more comfortable about going rough with a bigger girl; she seems more equipped to handle it. Thirdly, they are softer to touch and more comfortable to cuddle. Skinny girls wonder why guys spend more time forking than spooning, but bigger girls get the best of both. Lastly, bigger girls are perceived as being more motherly, nurturing and better providers. So, it serves to curve!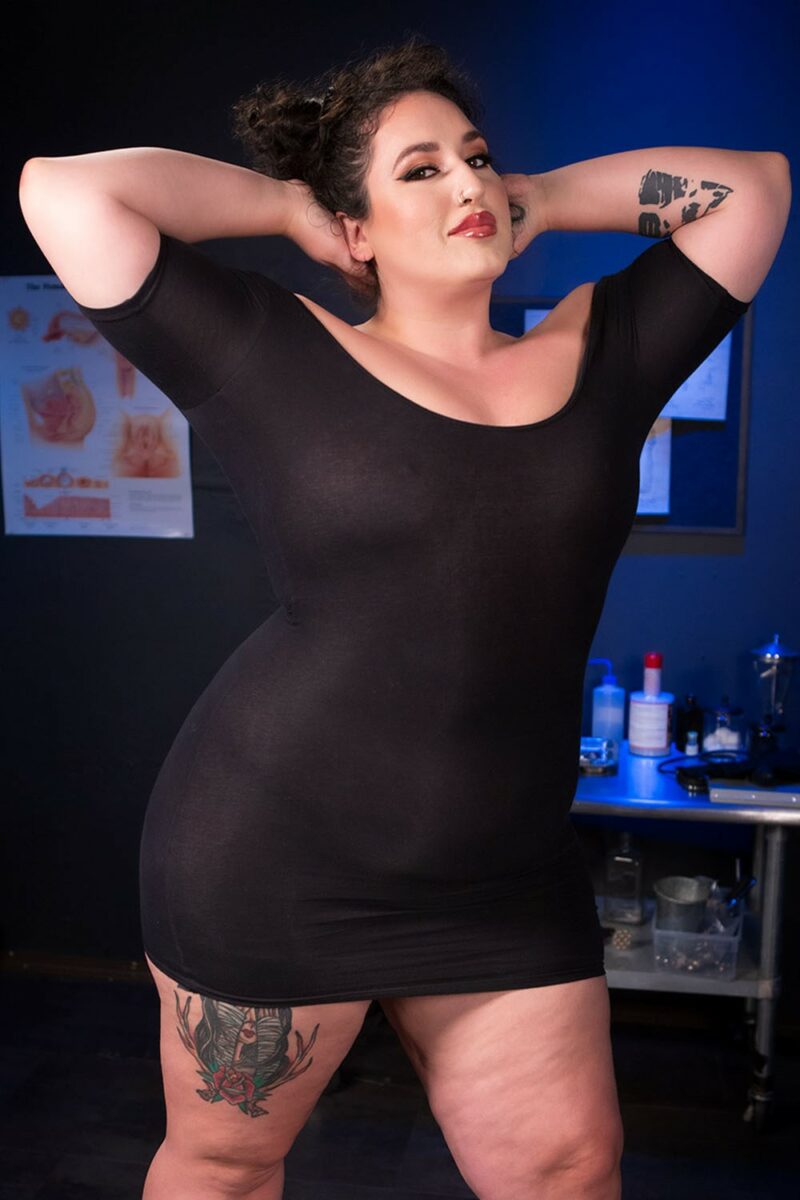 If you want to test the waters, but don't want to go for a dive in the deep end, don't worry. Porn has got you covered (quite literally it seems). That's right, there are sites and magazines dedicated to perves for curves. Curvy girls are now starting to show up on the VR porn scene due to the increasing demand. You get to experience a plus size model as though she is right in front of you. Virtual reality porn is porn at its best. It's like being in the room with her. One thing is for sure, once you've gone full-rack, there's no going back. You'll never see slim girls the same way again (they are so 1994).
Remember, though. This isn't just a fetish. Although, no one is denying they are a turn on. This is about letting go of your preconceptions about what qualifies as beautiful and who does and doesn't measure up for love. Big and beautiful women have feelings and they have had to endure a rough ride for quite a while, and not the kind they enjoy. Fortunately, society is moving on from those narrow views and the focus is now on celebrating their value, their beauty and their integrity as smart and beautiful women.
So, the next time you're looking for a hot date, don't dodge the curve ball, just ask her out for dinner. You know she won't resist ;).