Here are the best anal lubes on the market today for your backdoor adventures. This shortlist is a mix of recommendations and personal favourites of sex purveyors. Let's be honest. Even the most experienced of us do have occasions when anal sex is not pleasurable. Remember, even the most seasoned adult actors lubricate between scenes for their Pornhub features,
Anal Lube is a Must for Safer Anal Sex
Unlike the vagina, our backdoor does not lubricate naturally when aroused. The tissues inside the anus are very delicate. Penetration of the anus without lubricant often results in tears of the tissues, causing pain and bleeding.  Additionally, even if the two partners are free from sexually transmitted infections (STIs), bacteria can be easily passed between each other through these minute tears.
Anal Lube: Water or Silicone
There are endless discussions on whether to go with a water-based or silicone lube for anal sex. Bottom line, thicker lubes are best for the ever-so-sensitive back door, but may also stain your favourite sheets when it is oil-based. The most important consideration is what else is in the lube that you decide on. Make sure it is latex friendly, which means no coconut oil or anything from the pantry, even if it's organic. And to avoid any potential risk of infection, make it is paraben-free. Finally, do not use a silicone-based lube if sex toys are part of your repertoire. Silicone breaks down silicone!
#1 The People's Choice
This water-based lubricant is smooth, satiny, and hypoallergenic for the most delicate areas. Wicked Aqua has been designed for sensitive skin to heighten sensation and arouse satisfaction. Best of all, it's free of fragrance, glycerin and paraben. It is also completely vegan with no animal by-products or testing.
"My fav lube I've tried. No weird sticky feeling when it dries. The bottle looks cool to me for some reason, and I'm a sucker for packaging. But yeah, it keeps everything working smoothly." – Private reviewer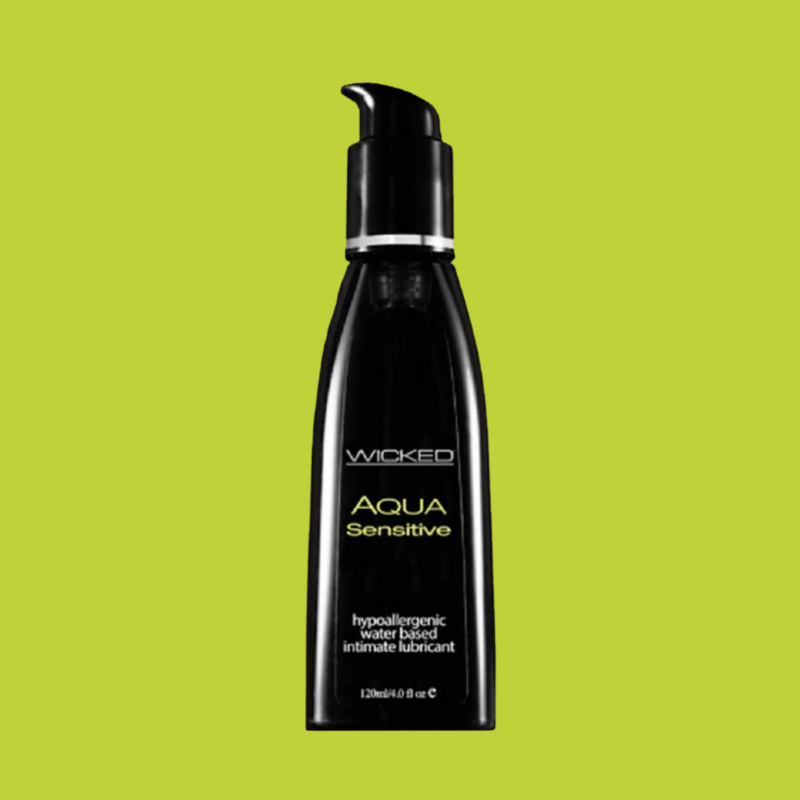 #2 The Specialty Choice
This the best-selling anal lube from the amazing lovehoney.com/ca. Lovehoney Discover is water-based for that extra glide you need for anal sex. It is long-lasting, compatible with anything latex and does not stain.
"This lube is the best lube I've tried. Me and my husband just love it for all sorts of fun. It makes everything so slippery and wet the sensations are amazing." – LozSxox, a Straight Married Female
#3 Your Gay Bestie's Brand Choice
This new entry is from the PINK series designed for women by the popular gay lubricant brand, Gun Oil. Sutra is a water-based lubricant created with an all food-based natural formula, in which each ingredient provides a direct benefit for supporting foreplay, intercourse and toy-safe fun. And it's free from parabens, sulphates and petroleum. No reviews yet, but the company, Gun Oil, knows anal sex, which is good enough for us.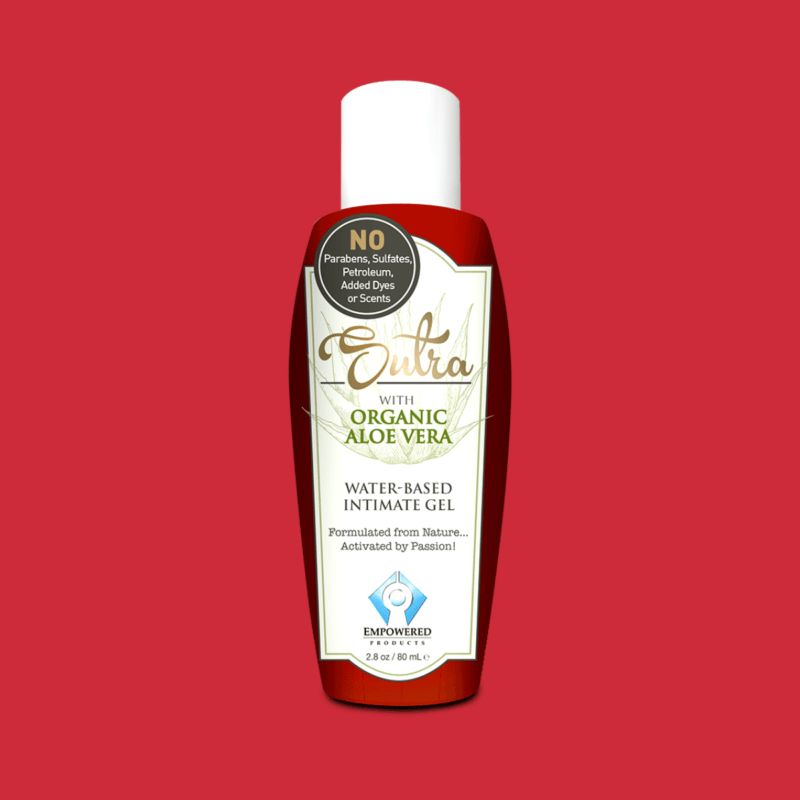 #4 The Vegan Sugar Baby's Choice
Sliquid Sassy is ultra-thick, water-based and uniquely blended to emulate your body's own natural lubrication. This product is 100% free of DEA, gluten, glycerin, glycol, parabens, PEG, propylene glycol, sorbitol, and sulphates. It is also 100% vegan-friendly, non-toxic, and hypoallergenic. Too sassy to say no to, for sure.
"My favourite lube! I've used it for years and always come back again. Smooth, comfortable on my sensitive skin, and works with my toys." – Isabel O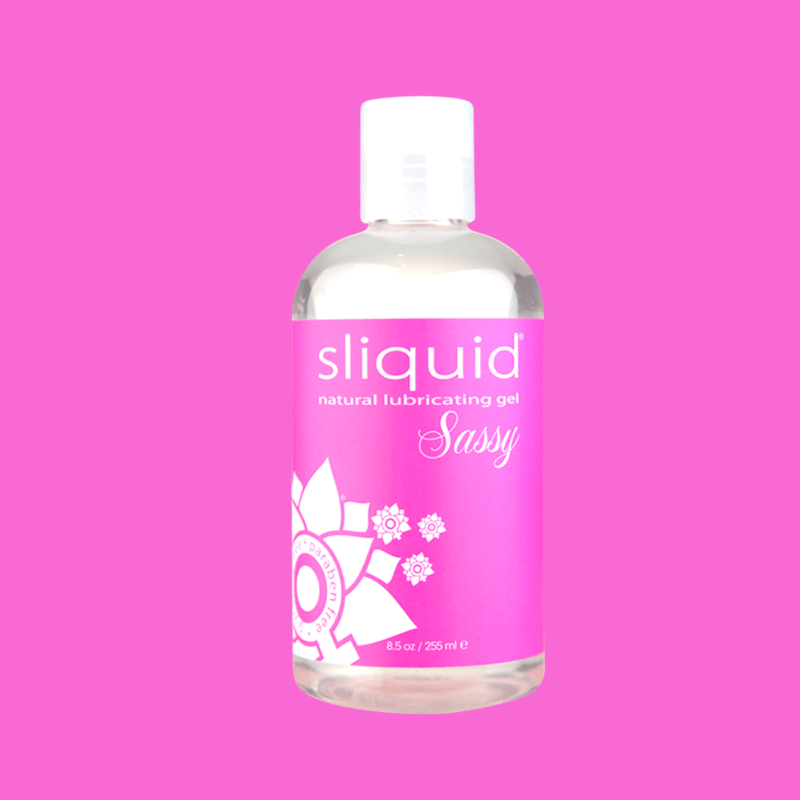 #5 The Power Bottom's Choice
This is the original product that made this brand, GUN OIL®, a household name. It is created from a proprietary, three-molecule silicone blend that is ultra-concentrated, incredibly slick, and water-resistant. GUN OIL® won't break down or dry out. It includes Vitamin E and Aloe Vera to minimize friction and protect and restore tissues. This is seriously perfect for the power bottoms and not wanting anything too gentle.
"Great packaging/did not come all greasy or anything (looking at YOU, Wet Platinum ?). This is a nice thickness, and it stays slick and doesn't get sticky!! It also warms after a few minutes. Doesn't have any taste, really, which is a giant plus. Love this stuff so much. I've had to oil up my husband's gun/went shooting every day since receiving this stuff! Lol ;)" – Kayla R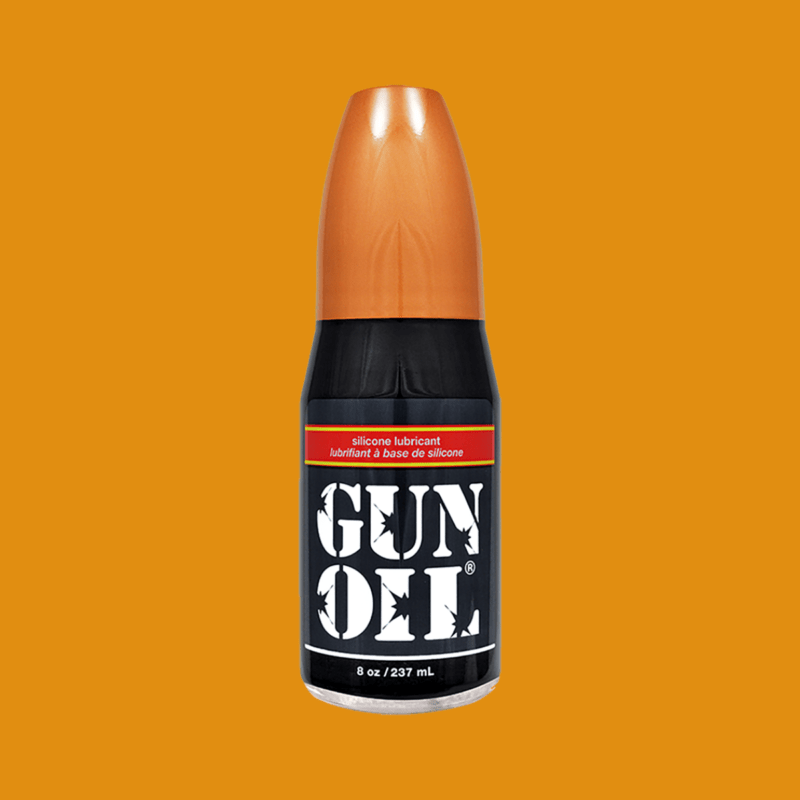 Five of the Best Anal Lubes
That was our selection of the five best and favourites anal lubes for your backdoor adventures. These five lubes have been selected by their performances and the special ingredients that make them stand out from the endless options. Love to hear from about your favourites anal lubes too! Watch out for the upcoming piece on anal toys for our Backdoor Adventures series.