Your period…sploshing…lube…massage oil…the wet spot…All of these things make sex a messy business, but don't throw in the towel, lay down the blanket. The Layer portable sex blanket that is.  The Layer is waterproof, made with orgasmic organic cotton fleece and will protect your sheets, seats and more during messy sex.  It's portable too, so if you are planning any overnight romps, you don't have to worry about messing up his sheets, her sheets or their sheets.  You can buy the stylish Travel Clutch so you can be discreet whether you are cumming or going.  It's easy to stash (after washing of course) in a drawer or your suitcase when you travel on your sexy or sex-club vacay.   The clutch means it won't get confused with the family blankets that kids may grab for making forts if you are staying at the in-laws.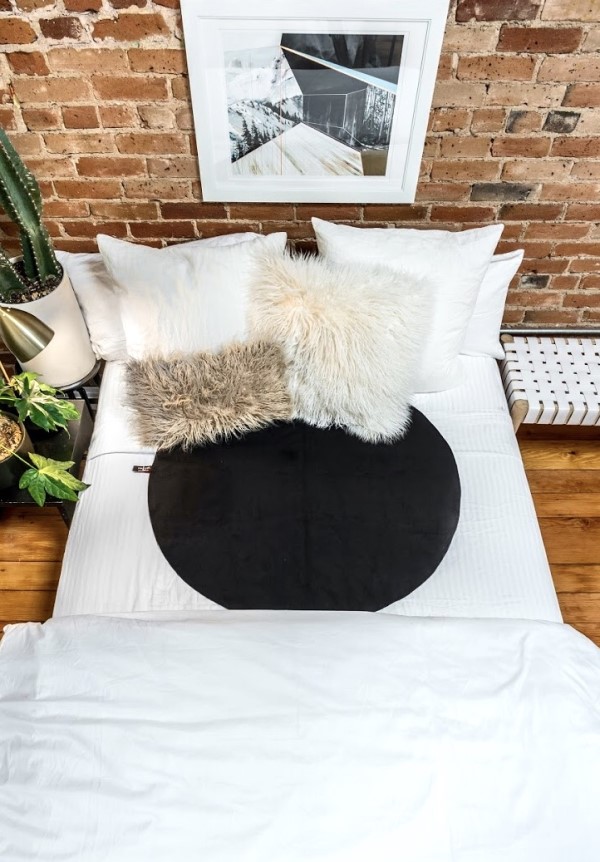 The Back Story
Founder Claire Alba was newly single in her early 40's after a divorce and was getting lucky during her most unlucky time of the month.  She was scrubbing her sheets, his sheets, hotel sheets, Airbnb linens. Alba tried everything from menstrual cups to towels that moved around to bringing her own blanket and stuffing it into a large purse. The blanket was cumbersome and didn't work and let's face it, there is nothing less sexy than clean up after doing the deed.
The Solution
Alba decided to be her own customer and found a luxuriously soft material that works. It stays put and is incredibly absorbent and can handle a variety of wet spot contributors.  It's black so you don't have to worry about the embarrassment of any type of stains.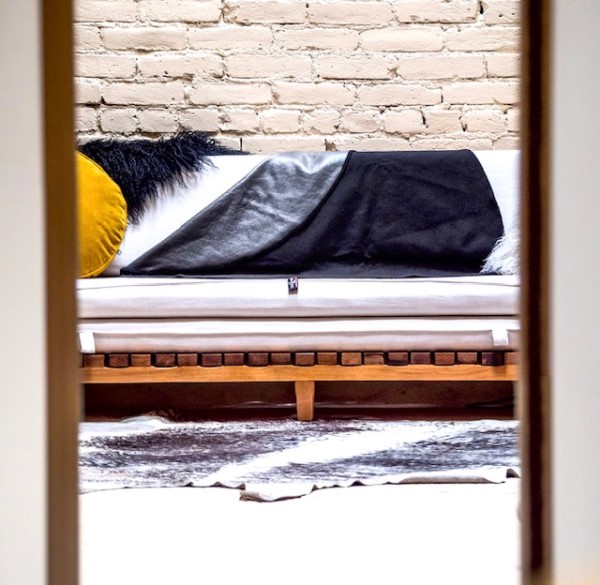 Instead of keeping her invention a secret, she decided to share her practical invention.  If sex clubs and resorts are your thing, you can lay down a little piece of privacy in a very public space. As an Airbnb super host, she even offers The Layer to her guests. If they find themselves in need (and they do…), they can use it and take it home with them to use over and over and over again. It becomes part of the purchase price for their stay, just like snacks or beverages in high-end hotels.
The Clean Up
Eco-friendly, The Layer is washable – it has to be – and is made of  80% Organic Cotton, 12% Polyurethane, 8% Lycra (Spandex/Elastane).  Just wash in hot water with like colours.  Dry on medium heat.  Only non-chlorine bleach if needed. Warm iron if needed on fabric side.
The Layer retails for $60 USD and is available for international shipping.  The Travel Clutch is sold separately for $24 USD.