Sexcation: a portmanteau that means… well, the expression clearly speaks for itself! The primary objective of this exercise is simple – for couples to have time away from the daily grind to devote themselves to their relationships well-being and, as a result, discover a new kind of sexual intimacy. So, who's ready to go on an adventure?
After falling into a routine with children, work, and the usual daily obligations, it isn't uncommon for partners to see a significant decrease in their levels of intimacy. Boredom can take over, and sooner or later you become thirsty for new experiences. Dust off the fireworks of your sex life! This is where a sex getaway comes in.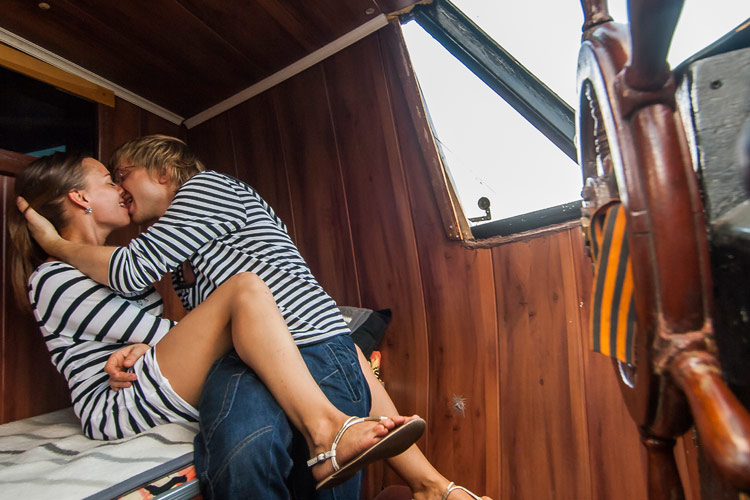 What?
Although summer is often snynonymous with holidays and adventure, you shouldn't solely rely on hot weather for quality time. No budget for holidays abroad? No worries. You won't have to go far to get the desired result. In all honesty, anticipation is the most eroticizing aspect of this exercise. Something as simple as planning a cottage weekend away from city distractions and responsibilities could be all you need.  Not really your thing? There's still hope, we promise. Why not create a little cocoon for a weekend just to focus on each other? The menu: aphrodisiac food or takeaway, sensual massages, a couple erotic movies and an arsenal of sex toys for you to discover. While you're at it, why not take the time to select some spicy readings to do together? A fun way to explore the desires of another person is by getting to know their preferences, needs, and limitations. It's up to you to discover what will give you the most pleasure!
Why?
These little getaways promote relaxation, love, and letting go. Sexcations offer the possibility to slow down and enjoy every moment with your significant other in the here and now, removed from concerns that typically monopolize our minds. Sexcations also offers us unparalleled freedom to explore new horizons.
The basic rules:
1) Get out of your comfort zone! The ieda is to have the opportunity to venture outside your comfort zone, while still maintaining respect for personal boundaries.
2) Be willing to try new things. The purpose of this experiment is to learn from (and through!) your significant other.
3) Wear different hats. Sometimes, it's difficult to fully commit to fantasies or to experiment sexually if we can't be someone different. Let yourself be guided, or take the lead, and have fun through different roles.
4) Go radio silent. No phone, tablets, or other technological devices are allowed! The idea is to connect, remember?
5) Take stock. It's important to take some time after completing this exercise to see what you've learnt. Where should you put the effort in in your relationship? What are your strenghts? What are you up for next?
And remember, what happens during a sexcation… stays between you two!