Happy couples who planned weddings looked at 2022 with a mixture of excitement and hope as we return to bigger celebrations. Some things will always be on trend for weddings, but over the past few years, sustainability and supporting small business has been at the top of the list. Whether you are creating a Bridgerton-Inspired wedding, using upcycled fashion or having a sober-curious affair, you will want to remember every special moment with your guests.
MDRN Photobooth, what started as an Ottawa-based small business, has played a big part in many weddings since its launch in 2014 and now is serving clients across North America. Founder, Catalina Bloch shared her tips to make your wedding memorable, creative, and fun with us. Here is everything that you need to know about the top photo and digital trends for 2022 and beyond:
Audio Guest Book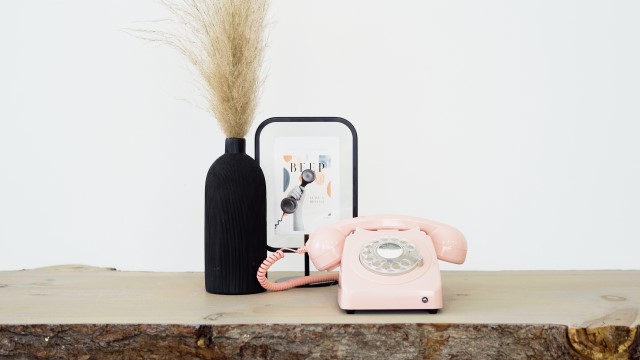 Weddings go by in the blink of an eye with only the photos and videos to remind you of the special day once the celebration ends. After the big day you read your guest book to see what well wishes people shared. People often don't have time or space to write out a heart-felt message during a reception. Here is where the audio guest book comes in handy.
Gushline is Canada's first audio guest book. Your guests can record a voice message, expressing real emotion and feeling for you to hear. You will be able to listen, laugh, and enjoy these messages for years to come. More modern than a paper and pen, but still easy to use, your guests will love leaving the messages as much as you love listening to them.
Video Confessional Booth / Video Guest Book
Video confessional booths or video guest books let you see and hear your guest's messages to you.  MDRN Photobooth Co offers both an enclosed or portable option, in Ottawa, Toronto and Calgary.
Both versions come with a microphone stand and a video booth. Guests have 30 seconds or less to share all their emotions with you. You can see the true joy on your friend's faces! The best part is that all the videos are hosted on your own private website for you to enjoy individually or as a slideshow.
Glam Cam Pro Photo Booth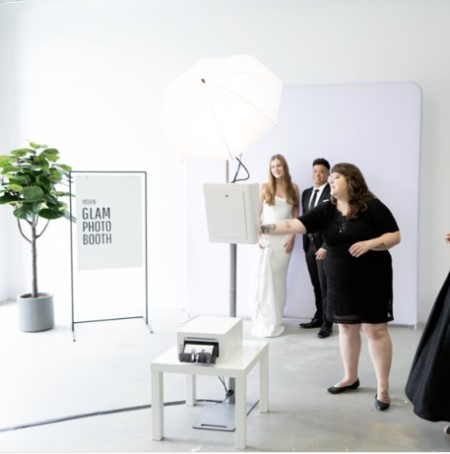 The Glam Photo Booth by MDRN Photobooth Co. will take black and white images of your guests while applying a skin-smoothing filter to make you runway ready. Having a glam booth is a great way to split the time between your guests rocking out on the dance floor and taking a break to grab a quick photo.
The glam photo booth provides prints of their photos, and your guests will be able to share the image to their device straight from the booth. You will also get a website link to all the images
Are you feeling GLAMourous? Make sure to share the spotlight with your friends and family while giving them celebrity treatment.
Selfie Glam Cam Photo Booth
The Selfie Glam Cam by MDRN Photobooth Co has the famous skin-smoothing filter which applies to each image. This booth also does not require any staff on site plus you get it for up to 6 hours!
While this booth does not come with any print copies, your guests can still share images on their phones to keep a digital copy. The booth has LED lighting and comes with a white backdrop. Your guests can come and use the photo booth anytime during your reception. You can relax – you don't have to worry about the setup and tear down. Even though there is no staff to man it, you have help if there are any issues
Studio Glam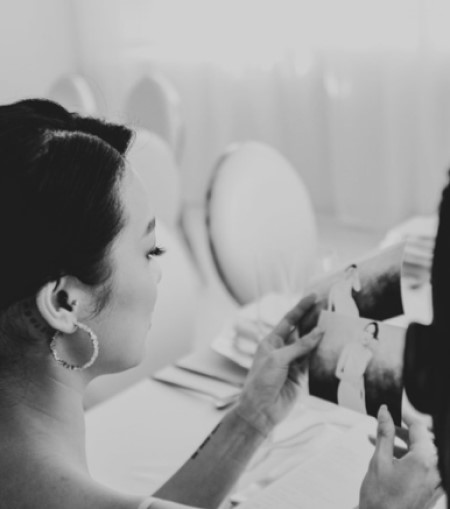 A photographer is essential for capturing one of the most important days of your life. A photo booth is also important for providing guests with entertainment and the ability to capture intimate moments. Studio Glam is an option that gives you the best of both worlds with a professional photography setup and a glam filter that can be applied to images to make your guests feel like stars.
The studio glam package comes with a professional photographer that will pose your guests for the ultimate glam portrait. Pair that with MDRN Photobooth's custom glam filter, and your guests will take away an amazing print.
Lenticular Prints
Remember when you were a kid, they had bookmarks or cards with an image that moved back and forth to create something different? Lenticular prints have more depth and appear 3D. You can have these as a wedding favour. Your guests can create a fun GIF in the MDRN Photo Booth then print that GIF as a take home.
Black and White 360-Video Booth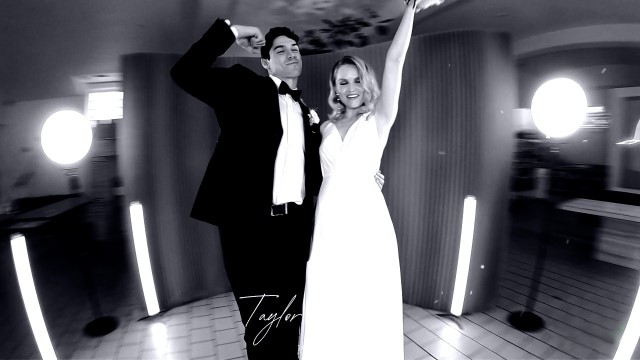 The 360-video booth has taken the event industry by storm. MDRN Photobooth Co. was one of the first to bring this technology to Canada and have since mastered the experience.
While the 360-video booth on its own is an amazing experience, having it in black and white makes it even more glamourous. A director will be on hand to tell you when to move to get the best effect and a video technician will ensure that the music and movement line up perfectly in editing. This is a unique idea that will make your wedding feel like an old Hollywood red carpet event.
As technology continues to evolve, so will the digital and photo trends. Whatever you decide, consult with experts to make your wedding day special (and worry-free).